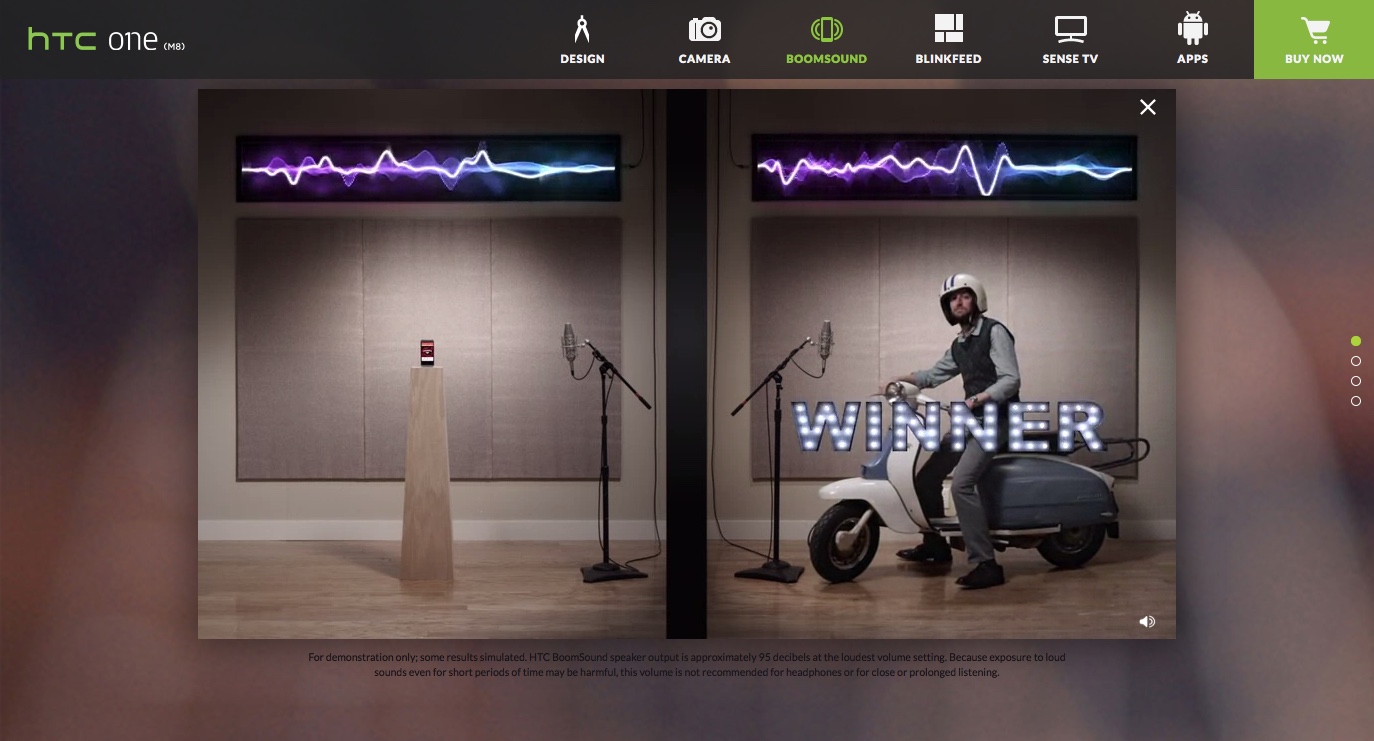 02 Apr

(cc) teams with Razorfish & HTC for M8 launch

Video production agency, Caruso Company helped out Razorfish S.F. on their recent digital campaign for the launch of the new HTC M8 phone. The interactive site showcases the M8's awesome sound quality, putting it head to head against other sound-makers including a vintage scooter, smashing dinner plates, a clucking chicken, and a pack of adorable puppies. The site lets users turn up the volume and listen to the HTC One (M8) blow away the competition.

HTC M8 Digital Credits:
Production: Caruso Company
Agency: Razorfish S.F.