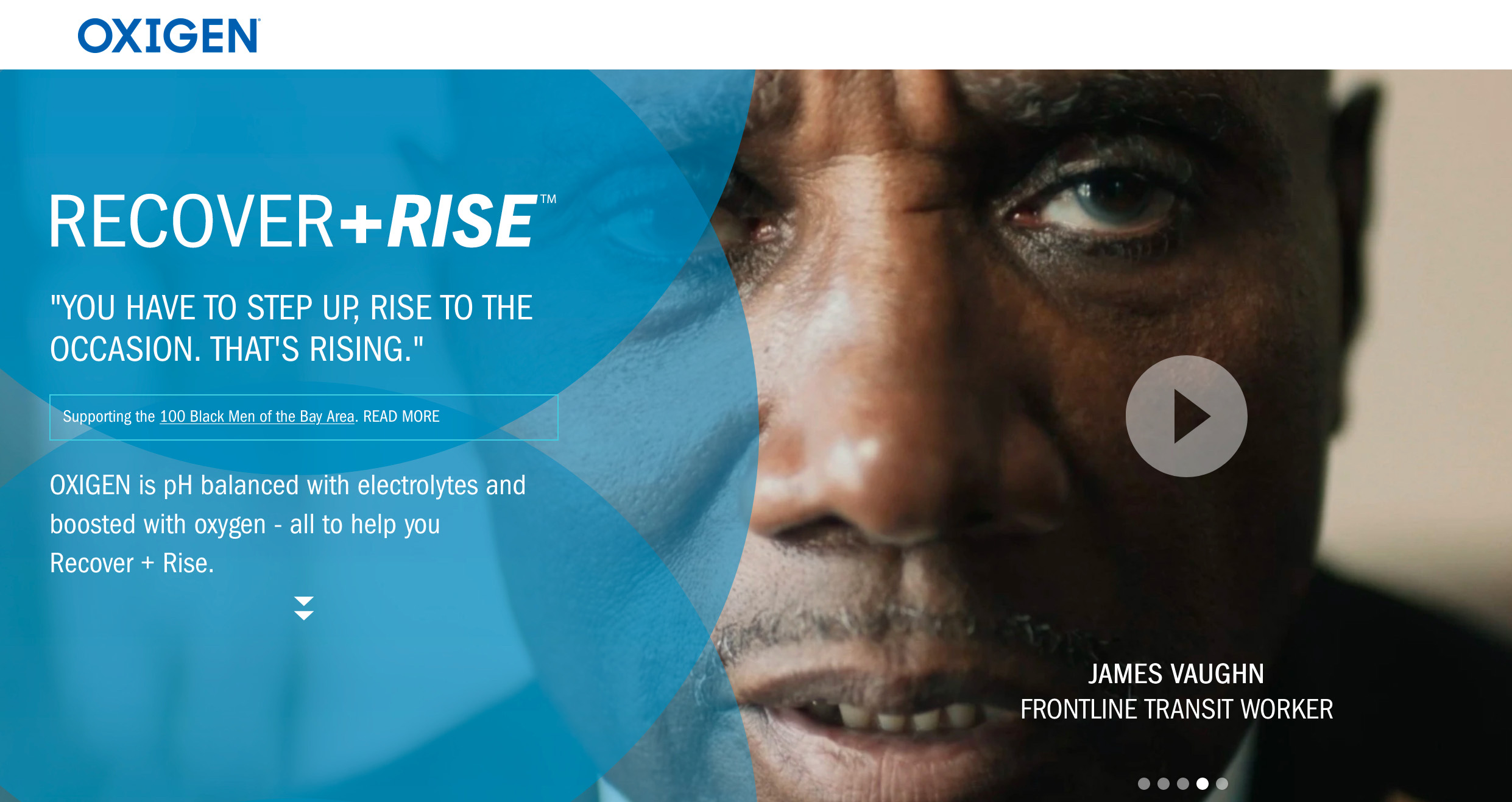 04 Sep

OXIGEN Water Taps director Doug Walker

Oxigen Water brand tapped director Doug Walker to tell five remarkable stories of essential workers.

The campaign entitled "Recover & Rise" features a nurse, teacher, transit worker, flight attendant and a journalist who have all risen to the occasion by helping their neighbors and communities.

OXIGEN owner Stephen Curry said, "It is such an honor to have the opportunity to share these powerful and inspiring stories with the world. Frontline workers are the real heroes who are risking their lives by stepping up for others and their communities every day. It's now up to us to acknowledge and appreciate their service so that they too can recover + rise."

Launching 9/3, The Recover + Rise campaign will run on connected TV, social media platforms, digital out of home, networks like ESPN, and through partnerships with The Washington Post, Refinery29, Vice, Bleacher Report, and other media outlets.

OXIGEN will also encourage consumers to share their own recover + rise stories, by uploading photos and videos to social media and tagging @drinkOXIGEN and #recoverandrise. Each month during the campaign, OXIGEN will select a winning story and donate $5,000 to the charity or cause of their choice – so we can all rise together.